To be honest, I was never that girl that dreamt up her own wedding. I mean yes, I hoped one day I'd have one, but only if I met someone that equally inspired, challenged and loved me (and especially after all the walks down the aisle I've witnessed). In fact, speaking of that, I've seen over 450 "I do's" and each one has been more than lovely. But with that many weddings under your belt, one begins to wonder what you'd decide upon for your own wedding, if it actually happened. Then, suddenly, I was wearing my own engagement ring, and all our decisions were waiting to be made. Where would we get married? What would I wear? Would I be emotional? Who would be there? Would I say the right things? Would I be ok with that much focus on me? Who would be involved?
Some questions were more than easy to answer, like how we decided to get married on our anniversary. But others weren't so easy; like where do we get married, especially after witnessing so many people get married in all the venues that exist in Toronto. But I think because I knew that all the decisions were being made by me and my soon to be, well, it was a bit more easy, because for us, we are a team. Being a team in deciding what you want on this big day is the first piece of advice I can give you. Remember who you are doing this with. I know, as soon as some people get engaged, the whole family has a say, and often those paying a fair share of the bills feel it's their decision; but, let's remember who's actually saying their vows. Those two people are the reason everyone is talking about the wedding, so having their best interest, your best interest, at heart is what the top priority should be. Beyond that, no matter how crazy it gets, or how many budgets start to give you anxiety, don't lose sight of why you are doing this. Remember your partner, your love, this person that gave you a ring or a promise. This is the person you are promising to fall asleep next to, and wake up spooning; and never forget how this wedding is just part of your story, and your marriage together should be tenfolds as great as the wedding itself. And, remember not to always talk about the wedding. That's another piece of advice I can offer.
Planning my own wedding gave me an entirely different perspective on weddings. It also gave me an inside view into the mind of a bride, a groom, and the people involved (and the people who think they should be involved). It showed me the things that should take precedence, and also showed me the things that are sometimes forgotten; but really shouldn't have been lost along the way.
The number one thing I would say is: be aware of the time it takes to plan, and be aware of how much time it shouldn't take.
Be organized.
Don't talk about the wedding all the time.
Make lists.
Hire good people who reflect your style, taste and have your best interests at heart.
Be kind to the people who are building your wedding day.
Don't feel pressured to replicate anyone else's day.
Don't rush through your day. Schedule in breaks and alone time with your partner. Be gentle with the way you experience your wedding day.
Honesty. Be true in the things you plan for your day. Be you. Let your day reflect who you are as individuals, and as a couple.
Make a list of what matters most, and let their importance guide the budget. To be honest, regarding budget, every wedding blog I've ever seen is completely unreasonable about the amount they suggest you spend on 1) your wedding photographer. And 2) the wedding rings. These two things last the length of your marriage, and even surpass your life, so why the heck do most blogs put them at the bottom of the totem pole?!
Focus on REAL MOMENTS. Your wedding day is a real day, not a movie production. Be present.
Consider having an unplugged ceremony (NO CELL PHONES).
Have the foresight to recognize that some things may seem super important in the moment, but won't have any meaning months later.
Consider an alternative venue. My husband and I chose Terroni for our ceremony dinner. This is the place we went on many dates when we first started dating, and now will be where we go to celebrate our anniversary. We got married at High Park, which is somewhere we can go to any time we want to let the surroundings bring us back to that day we said our vows.
Eat, Drink, and Kiss (a lot).
To be honest, I was wedding'd out before my own wedding (and even photographed two weddings the weekend before the Wednesday ceremony). I didn't put as much time into the event as I should have, and thank my stars each day that Anthony completely took over at times. Marrying someone that is truly my partner is something I am beyond lucky for. Take the time to equally plan the day. Make the time, and if you are a workaholic like me, try to lighten your work load around this time. But for reals, actually do this. And, remember to take time off after the wedding. Even if you aren't going away on a honeymoon, take a few days to just be with your significant other.
One big decision I made for the day was to actually spend it with Anthony. This kind of goes against tradition, but hey, I'm not necessarily the most traditional person. On our wedding day, we woke up together - uh oh! I know, I know, but for us, we talked about having our wedding day be full of the things that were true to us. We wake up every morning together when we are together, so for us, it was important to do this on the morning of our wedding day. We woke up at the Drake Hotel, a boutique hotel that happens to be across the street from our condo and pretty much feels like a second home (it's often where I have my morning coffee when Anthony is out of town). We had our regular coffee with milk, my granola & yogurt and his bagel & lox. We went for a walk in our neighbourhood. We spent the morning together taking in the excitement of the day, and they are some of my favourite memories looking back.
There is so much more to tell about this day, but for now, this is all you get; just a little bit of advice and photos to show how just those few things mentioned above can create the most meaningful moments on a day that might be one of the happiest you'll ever experience, or at least in your top ten! And, just in case you are interested in who we had onboard to make our wedding more than perfect, keep scrolling down and you'll see the list of players I'll never be able to truly thank enough for being so good to both Anthony and myself.
Disclaimer: in a sense, we kind of had two weddings. On Wednesday, September 21st, 2016, on our anniversary, we were married. It was an intimate ceremony in High Park with twenty-five of our closest friends and family. Two days later, we had a big party at Boxcar Social Harbourfront with about one-hundred and fifty of our other closest friends and family. We had a faux ceremony, complete with a new set of vows, and a second "first kiss". They were dramatically different, but equally heart fulfilling. Just a little fyi :)
Photographer: Nessa K (ceremony) | Nikki Leigh McKean (Friday reception)
Band | Music: Christo Graham (ceremony) | Ben Kunder (Friday reception, our first dance was sung and __ by him) | Ride the Tiger was our official band
Planner: Ashley Lindzon
Ceremony Venue: High Park (not technically allowed, but as they say 'it's better to ask forgiveness than permission', and no we didn't get caught! Phew!)
Reception Venue: Boxcar Social Harbourfront (we were the first couple to host their wedding there!)
Dress: Lover's Land is where I found my Rue de Seine "Fox Gown"
Makeup | Hair: Ashley Readings
Flowers: Tellie from Hunt and Gather Florals
Rings: Anice Jewellery
Officiant: Jeremy Citron from All You Need is Love | Ben Kunder married us for our "vow renewal" on the Friday in a faux ceremony
Food | Caterer | Late Night: Terroni (ceremony dinner) | Nuit Social (friday reception) | Maker Pizza (Friday late night)
Sweets: Bake Shoppe
Transportation: Anthony drove us to our ceremony, and in white marker wrote "Just Married" with cans hanging from the back of his car (talk about OG). Our family were shuttled in a yellow school bus. On Friday we took an Uber to our reception, because hello 2016!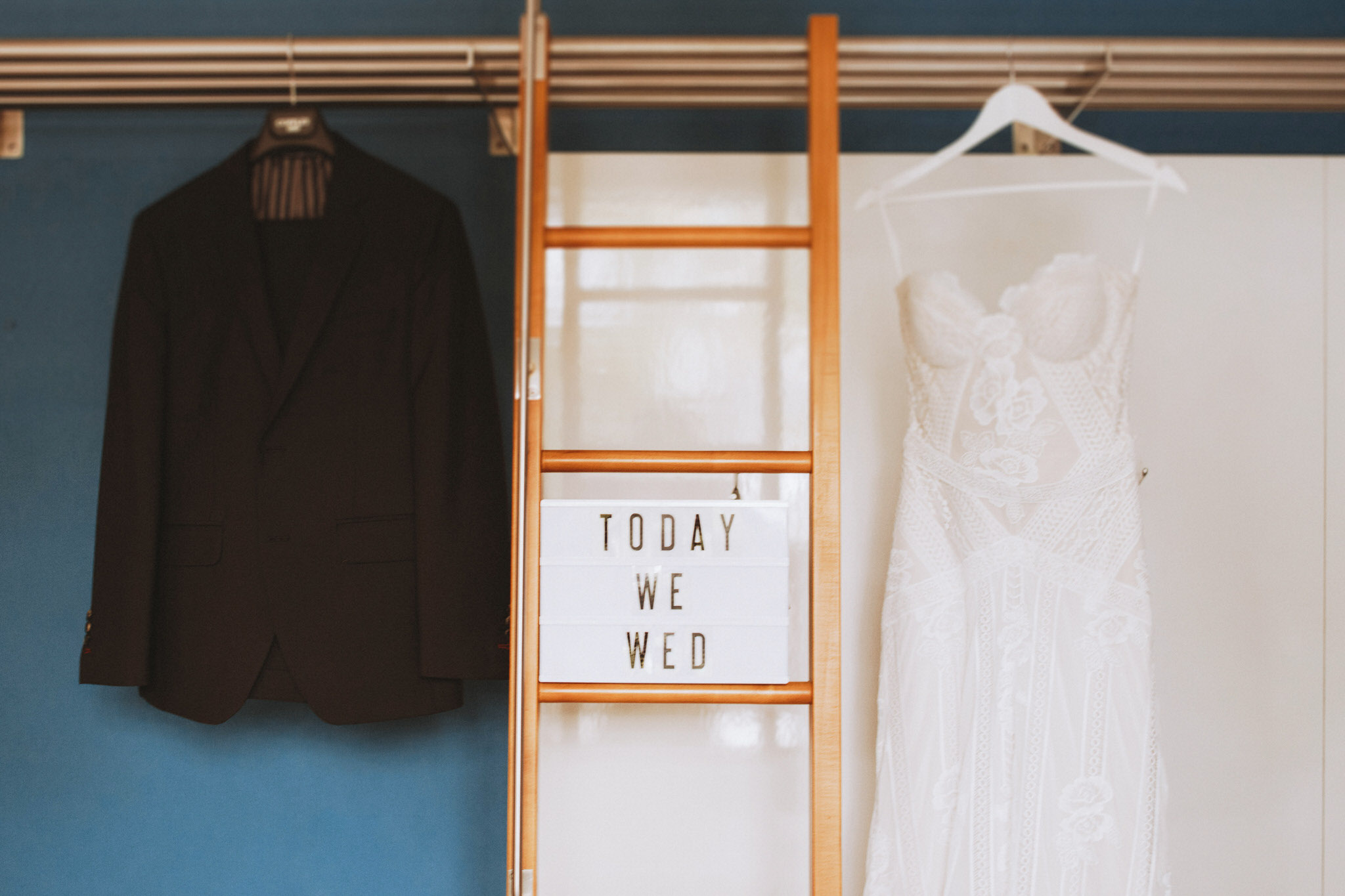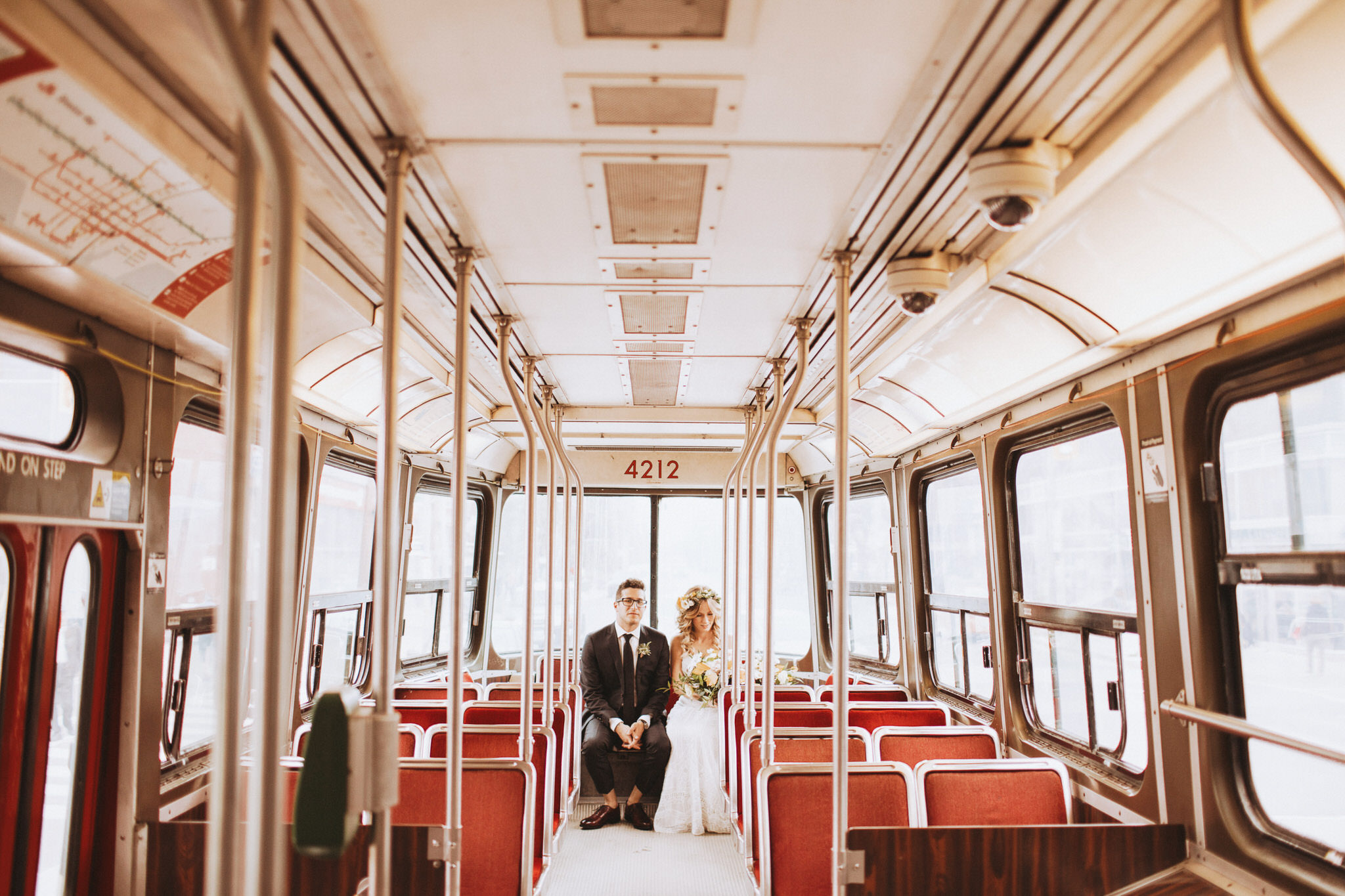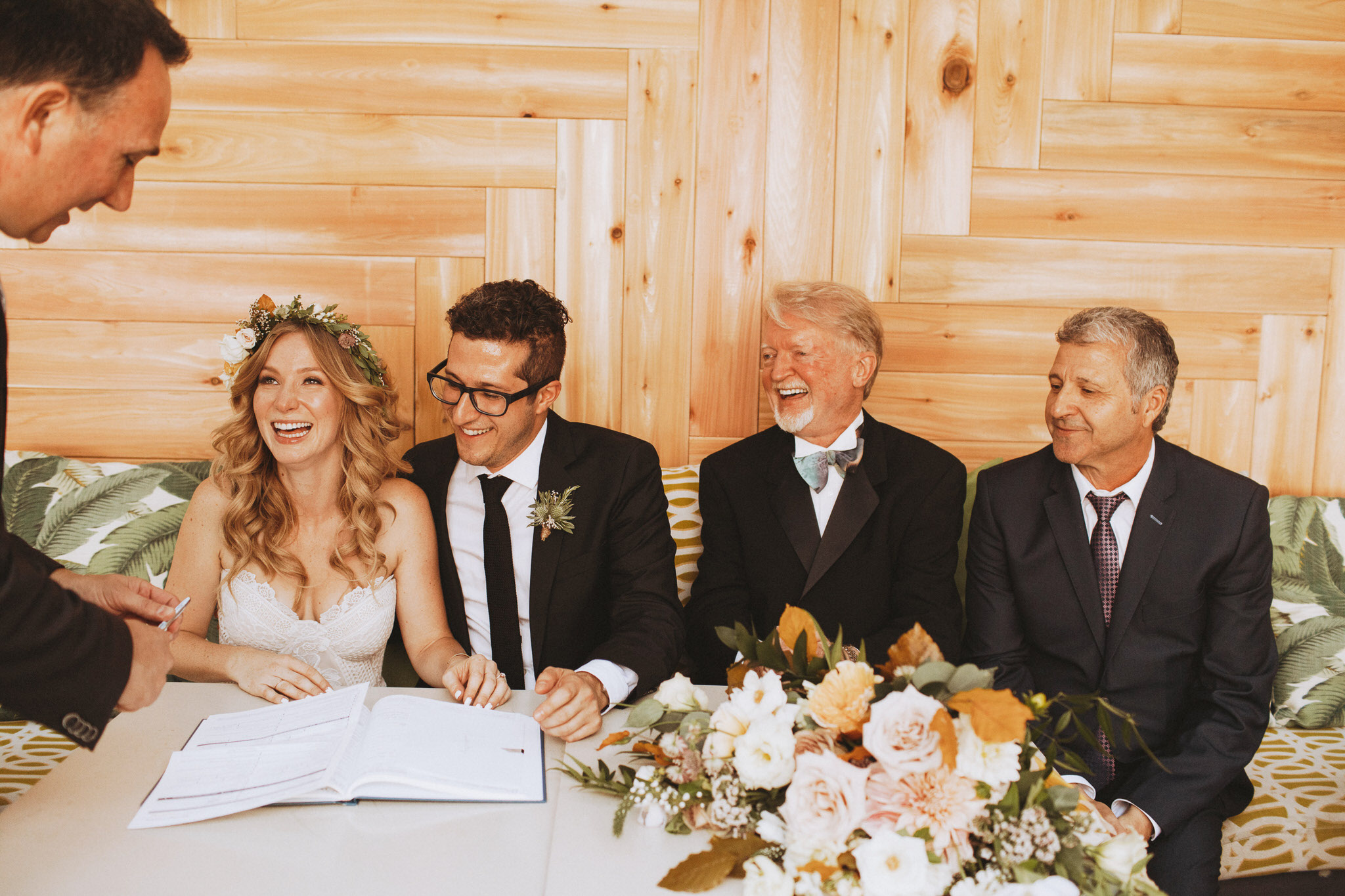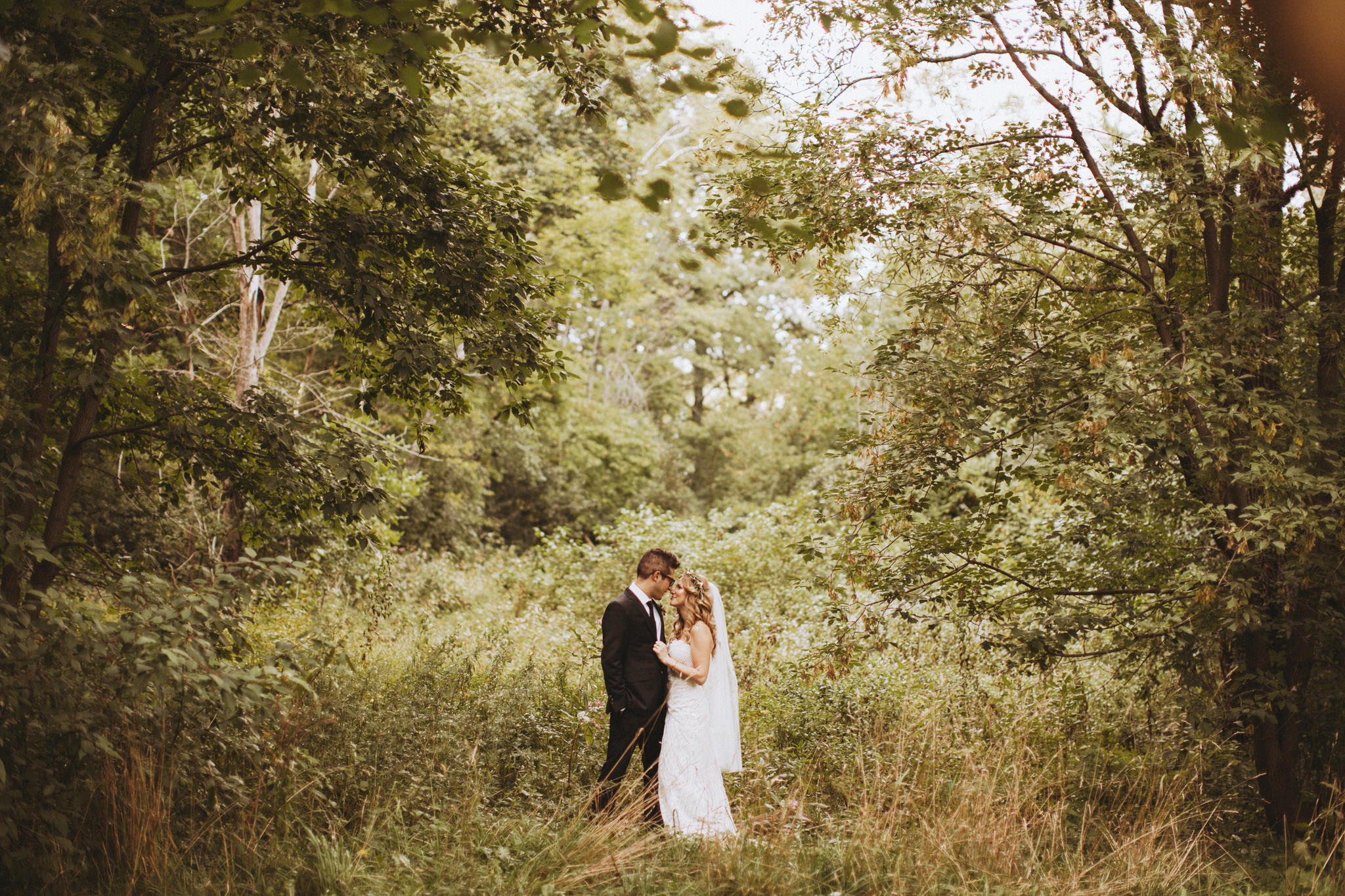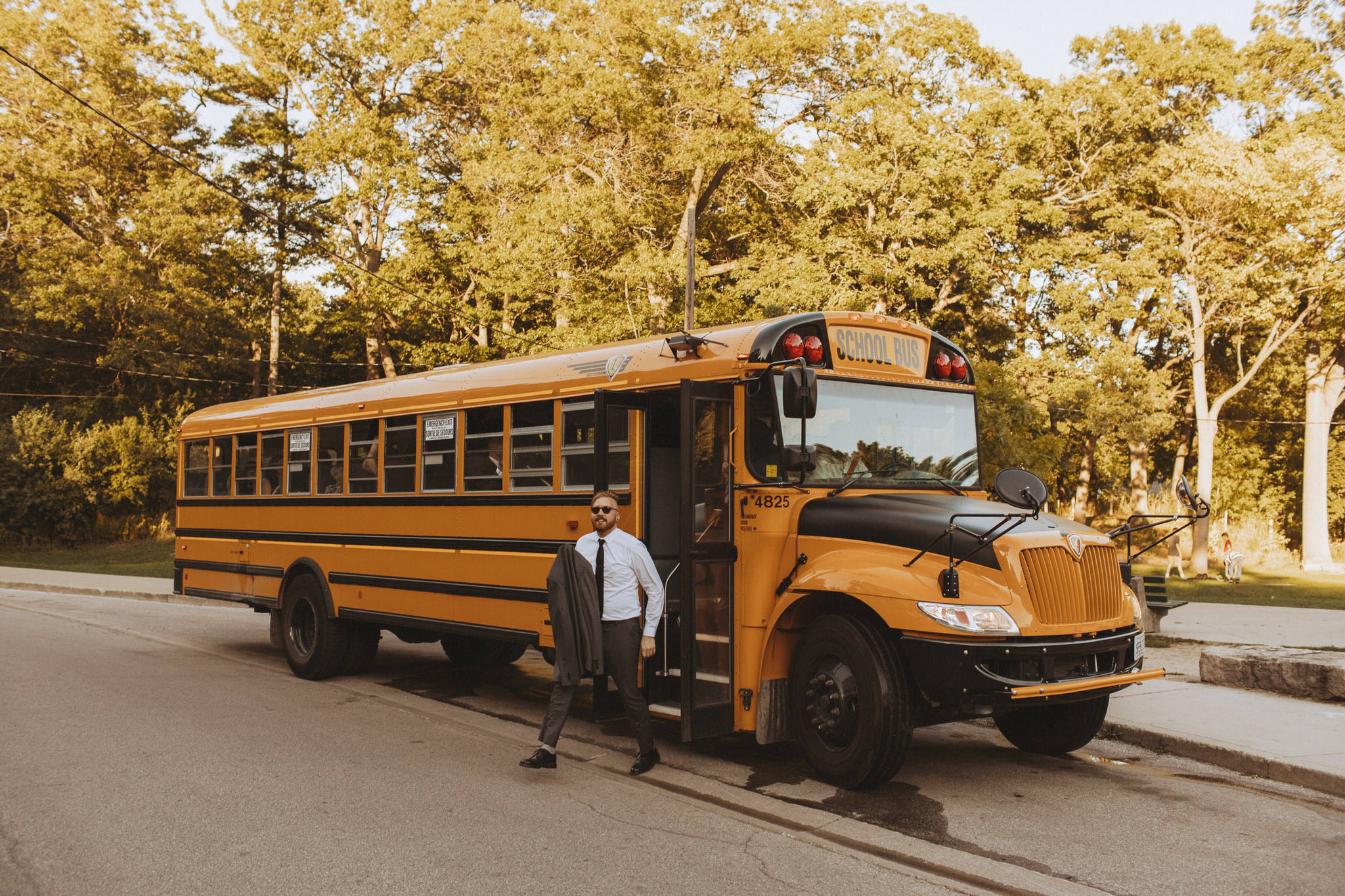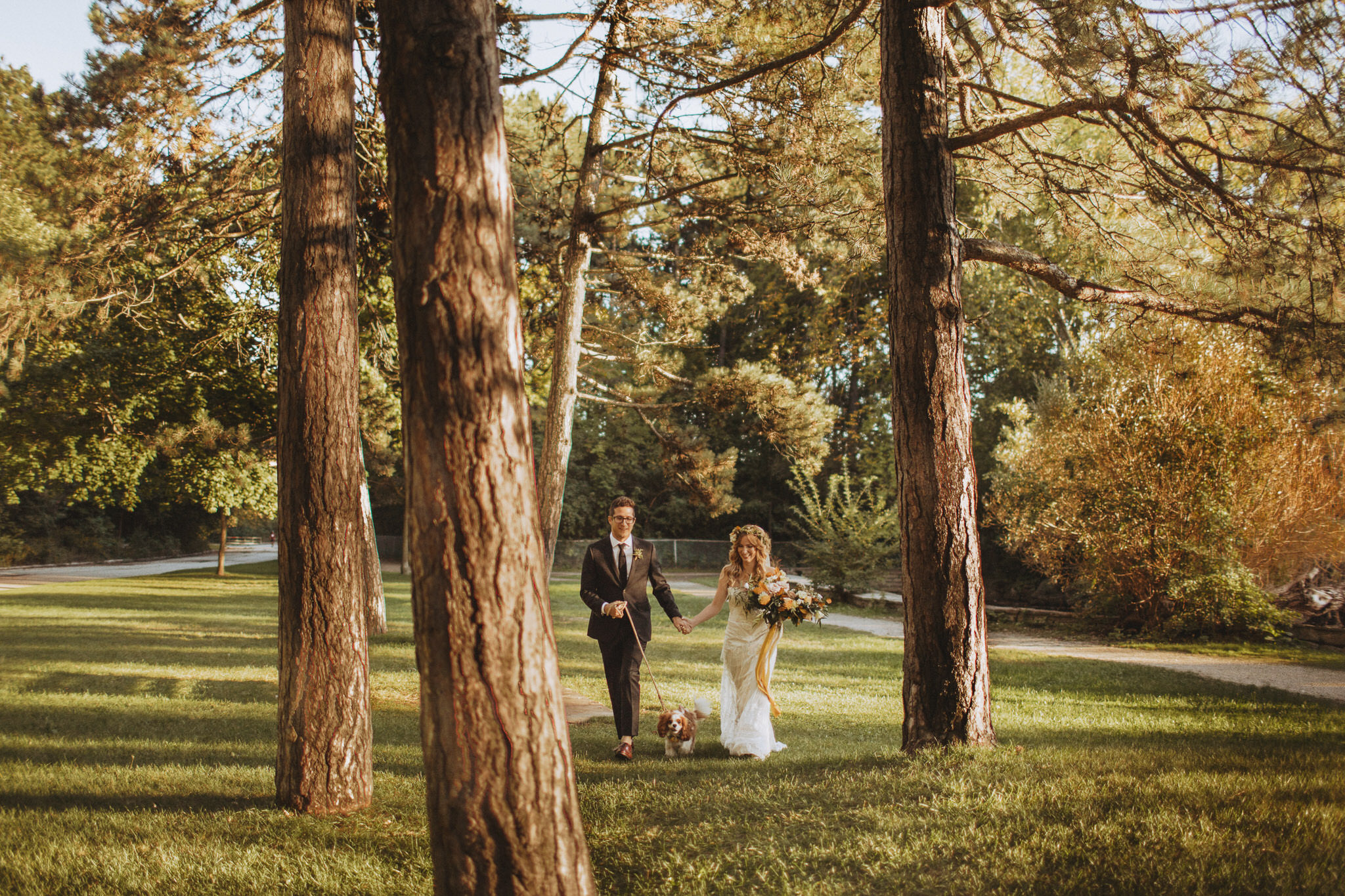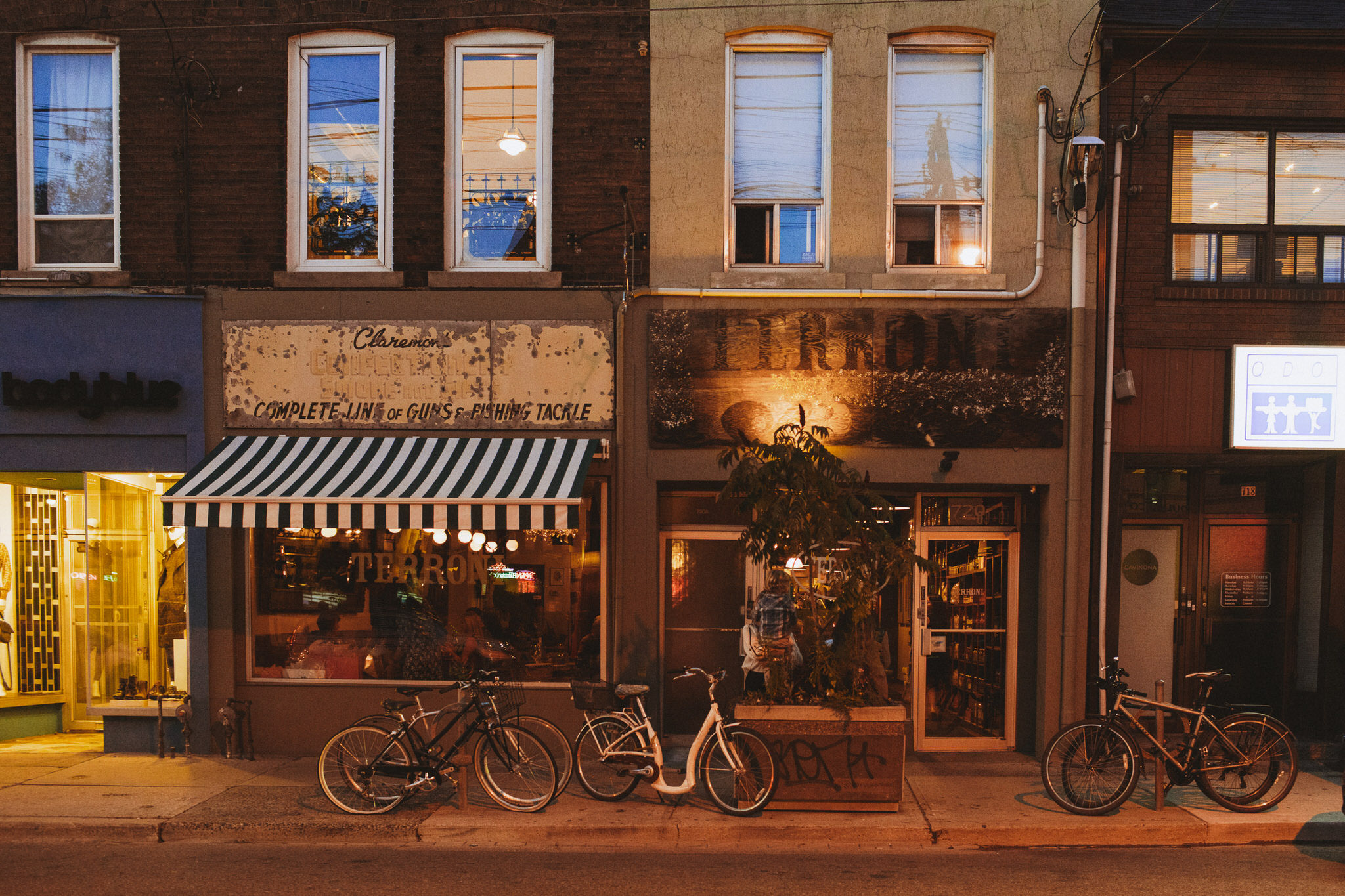 All our wedding photographs above (on our ceremony day) were taken by the incredible Nessa K